TECHNICAL, ECONOMIC, ENVIRONMENTAL AND SOCIAL FEASIBILITY FOR THE IMPROVEMENT OF NAVIGABILITY CONDITIONS IN THE HUALLAGA, UCAYALI, MARAÑON AND AMAZONAS RIVERS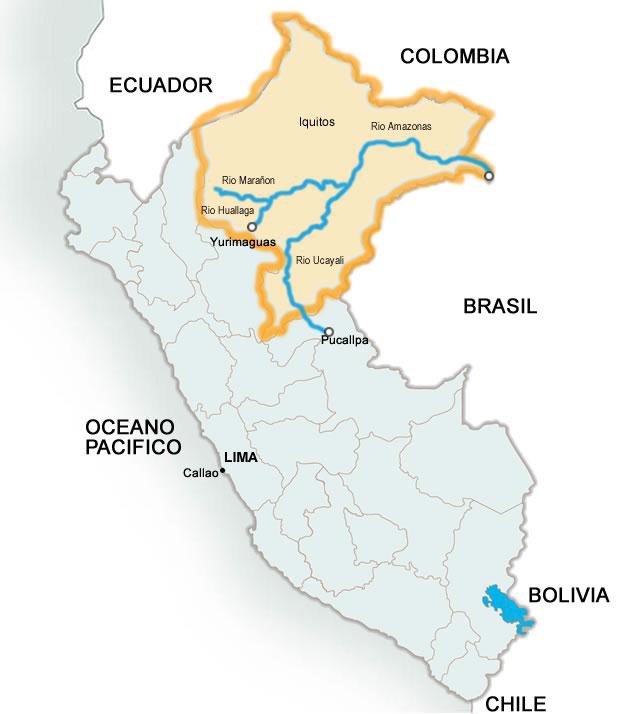 Another notable background in the field of large waterways is the technical, economic and environmental study for the Improvement of the navigability conditions of the Peruvian Amazon Waterway, a project to maintain navigation in safe conditions during 365 days a year, over more than 2,500 km of extension in the rivers that make up this system, Huallaga, Marañón, Ucayali and Amazonas.
The works included:
Field surveys (bathymetries, hydrometric measurements, sediment and water sampling).
Supply and demand studies.
Analysis of the existing navigation fleet.
Hydraulic Studies
Design of navigation channels and dredging works.
Project for the Navigation Aids system.
Project of a Network of Limnigraphs with satellite transmission.
Establishment of a Continuous Maintenance and Monitoring System.
Economic-financial evaluation of the project.
Environmental Impact Assessment (EIA).
Community Participation Tasks and Workshops in 3 cities of the Amazon.
Analysis of the Waterway Concession system and the organization of the Concessionaire Company, for the construction, operation and maintenance of the system.