HYDROSEDIMENTOLOGICAL AND GEOPHYSICAL STUDY OF THE CANAL MAGDALENA PROJECT IN THE RÍO DE LA PLATA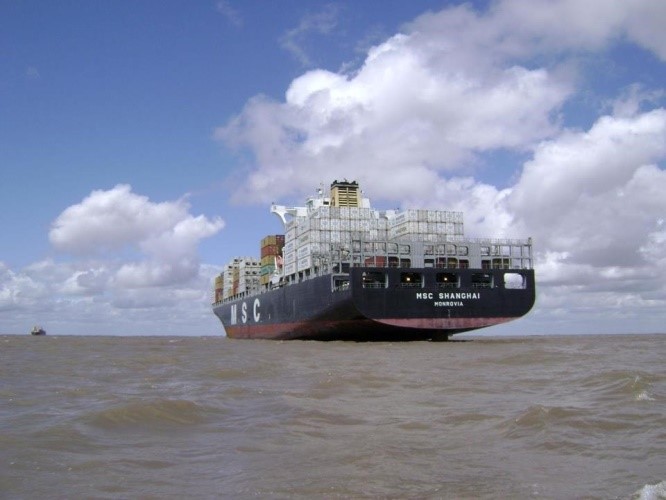 The projected Canal Magdalena extends from the Codillo area (Canal Punta Indio) to reach sufficient depths in the Samborombón Bay. As part of this project, EIH carried out the hydrosedimentological and geophysical studies.
The hydrosedimentological study of the channel was based on a sediment sampling and the mathematical modeling necessary to provide answers on the expected sedimentation conditions for the projected channel and the hydrosedimentological behavior of the discharges of dredged materials in the emptying areas; evaluating possible effects on the canal itself or on other existing ones.
The purpose of the geophysical survey was to explore the soils in an area of the Rio de la Plata Exterior, to contribute reliable data and information to the project of the new canal to be dredged.
The main activities are summarized in:
Sediment Sampling.
Hydrodynamic and sedimentological modeling
Geophysical and Bathymetric Survey on the alignment of the future channel.
Execution of background material sampling, using gravity coring extraction technique.
Modeling of dredging pens and study of emptying areas