Design and Bidding Project of the works for the collection, conduction and discharge of stormwater from the basin adjacent to the Liceo neighborhood, under construction in the northeast area of the city of Córdoba, in order to avoid the serious inconveniences that this neighborhood causes the runoff that is concentrated in the street surrounding it.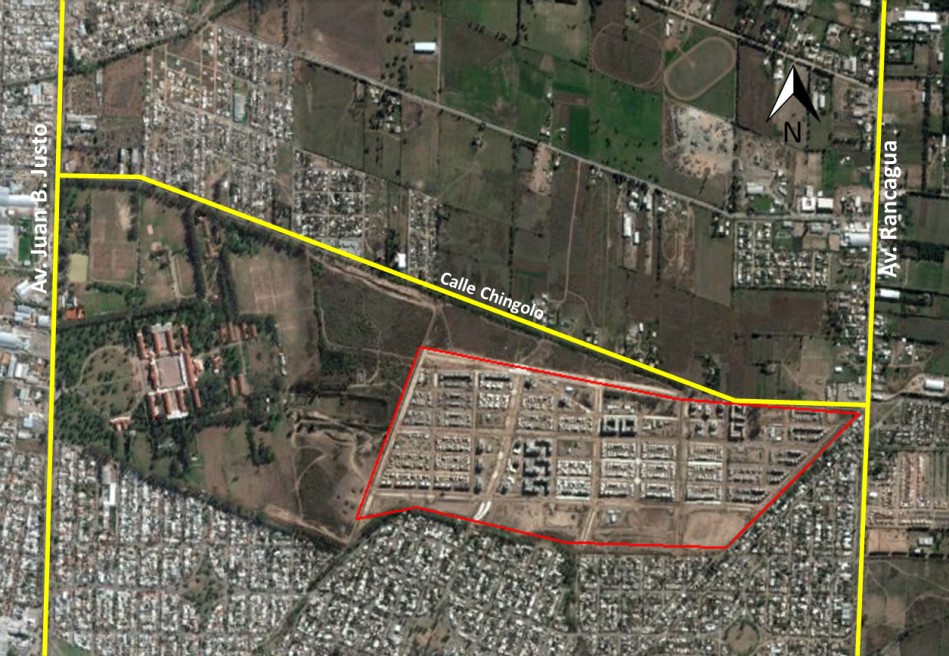 The Liceo neighborhood is located in the northeast area of the city of Córdoba, and during its construction, within the framework of the PROCREAR Program, it was affected by heavy flooding and erosive damage due to the entry of water from the street bordering the property. This street concentrates and superficially conducts the runoff produced in a 137-hectare basin, which presents areas with different degrees of urbanization and produces pronounced flow peaks.
For this reason, the hydrological study of the basin and the design of the necessary works were carried out to adequately conduct the rain surpluses and prevent their entry into the affected property.
The project consisted of a pipeline in pipes from Ø 900 to Ø 1500, 3100 meters long, complementary works (sumps, junction / turn / inspection chambers) and discharge work to the canal system of the Beltway Highway city of Córdoba.